Dr Aria Nosratinia
Erik Jonsson Emeritus Professor of Electrical and Computer Engineering
UT Dallas
.…about him and a colleague receiving a $1 million NSF grant to combat hardware "Trojans".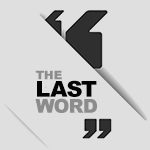 UT Dallas says black-hat modifications to integrated circuits – known as "hardware Trojans" – can disrupt wireless networks and leak sensitive data. And as cordless phones and other devices evolve, the threat is only expected to grow.
But two UT Dallas engineers are on the case, and they've been awarded a three-year, $1 million National Science Foundation grant to help them solve the problem.
Nosratinia and its co-principal investigator, Dr. Yorgos Makris, a professor of electrical and computer engineering, are studying how to improve the detection and removal of hardware Trojans. To do this, they are exploring in particular how to make integrated circuits "more resistant".
Wireless hardware Trojans were once considered unlikely. But Nosratinia and Makris were the first to demonstrate their threat in a study 2017. They received a first prize for research in the 2018 IEEE International Symposium on hardware-oriented security and trust.
"We are already seeing many inexpensive wireless connected devices introduced to the market whose integrated circuits can come from a number of sources, and their security is difficult to verify or guarantee," Nosratinia said in a statement. "We are also entrusting more and more of our data to wireless links. This creates an ecosystem where many hardware vulnerabilities are exploited for various forms of harmful or illegal activities.
According to the engineers, the increase in chip manufacturing in the United States, much of which is planned at Richardson and Sherman, could help improve the supply chain and strengthen the security of semiconductors. But that won't solve everything.
"The reality remains that there are so many technology nodes and so many integrated circuits in any communications product that it is virtually impossible to ensure security and trust through policy," said Makris said.
Engineers are not alone in this. Their $1 million grant is part of a $37 million NSF initiative called Resilient and intelligent next-generation systems (RINGS)—a public-private partnership aimed at accelerating the translation of research results into new technologies.
UTD says the program includes other universities, government agencies and industry partners, including Apple, Ericsson, Google, IBM Corp., Intel Corp., Microsoft Corp., Nokia Corp., Qualcomm Inc. and VMware Inc. Industry partners are not involved in the UT Dallas research, but may collaborate in the future, the university said.
To learn more about what's new and coming to North Texas, Find out every last word.

Join the list.
Dallas innovates, every day.
Sign up to keep an eye on what's new and coming to Dallas-Fort Worth, every day.