A federal grand jury has indicted a Florida man who over the past 8 years sold fake Cisco hardware and withdrew more than $1 billion from government agencies, hospitals, schools, and… .even from the army.
SEE THE GALLERY – 2 IMAGES
Onur Aksoy, aka Ron Aksoy, aka Dave Durden, was arrested selling fake Cisco equipment to suppliers in China and Hong Kong, importing tens of thousands of products from 2014 to 2022. The US Department of Justice says that 'He had at least 19 businesses in New Jersey and Florida, at least 15 Amazon storefronts, at least eBay storefronts, and several other entities that collectively are referred to as the "Professional Network Entities."
The US Department of Justice explains that the man "imported tens of thousands of fraudulent and counterfeit Cisco network devices from China and Hong Kong and resold them to customers in the United States and abroad, in misrepresenting the products as new and genuine. The operation reportedly generated more than $100 million in revenue and Aksoy received millions of dollars for personal gain."
It wasn't a small operation, but you're not going to raise over a billion dollars without it looking good…where Onur Aksoy aka Ron Aksoy aka Dave Durden imported more older and lower that included models that had Chinese counterfeiters who modified them to APPEAR as genuine versions of new, upgraded and high-end Cisco products.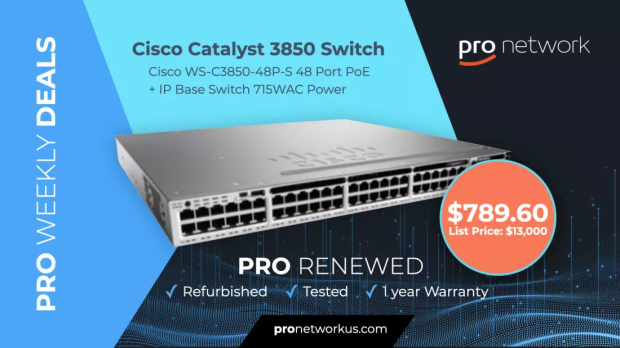 Chinese counterfeiters added pirated Cisco software and unlicensed, shoddy or unreliable components – which the US DOJ said included "components to circumvent technological measures Cisco added to the software to verify license compliance software and to authenticate the hardware. It made the devices look like new, genuine, high quality, and factory sealed by Cisco…ugly, ugly.
Fraudulent and counterfeit products have seen Chinese counterfeiters add counterfeit Cisco labels, stickers, boxes, literature, packaging and other materials.
Cisco even sent letters to Aksoy between 2014 and 2019, with 7 letters where Cisco asked him to cease and desist from dealing in counterfeit products. Aksoy reportedly responded to at least two of those letters by asking his lawyer to provide Cisco with forged documents. In July 2021, officers executed a search warrant at Aksoy's warehouse and seized 1,156 counterfeit Cisco devices with a retail value of over $7 million.