Golfers might revel in a new system that retrieves golf balls. Baseball fans and players could benefit from a technology-based or "smart" contraption that eliminates bad calls from umpires. With this remote-controlled underwater vehicle, marine researchers can explore the ocean.
Here are some of the creative inventions that Computer Engineering graduates of the Class of 2022 have come up with for their senior capstone projects.
Undergraduate students shared their projects on May 20 during the Computer Engineering Senior Design Project Presentations and Demonstrations. The projects are part of their final grades in a two-semester course taught by Kiran George, professor of computer engineering and academic advisor for student teams.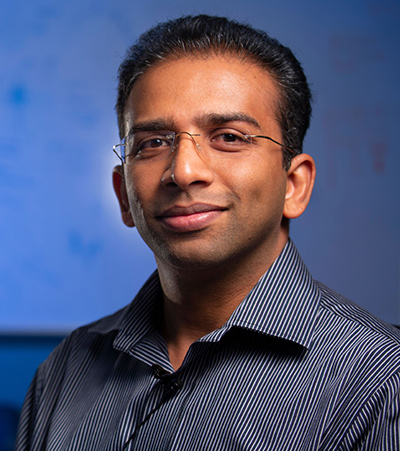 "The Senior Design Project course sequence is intended to mimic the full spectrum of an engineering design experience comparable to what students will encounter in industry," said George, the university's 2020 Outstanding Professor.
In the course, students develop a feasibility study and project plan, and learn skills such as time budgeting and oral, written, and visual communications.
As part of the course, each team develops a working prototype, which includes hardware and software components.
"The projects help students prepare for the job market by giving them a comprehensive experience," George said. "Students are able to relate the theoretical concepts they learn in their coursework and apply them to real-world applications. These projects require them to think independently, research and brainstorm different concepts. »
Besides the typical challenges faced by students, such as hardware and software issues, initial design issues, or 3D printing issues, the pandemic has created some unexpected hurdles, George noted.
"Students weren't able to meet in person for the first class last fall," George said. "Despite these obstacles, they were a resounding success and were able to present their completed projects and effectively demonstrate the working prototypes of their projects."
Here are some of the projects:
Name of the project : Titan ROV (Remote Operated Vehicle)
Project Description: The Titan ROV is a tethered underwater vehicle that uses brushless motors to move and a claw to retrieve objects, a camera to provide real-time video, and an Xbox controller to steer the vehicle.
Why the project is important: This project makes it possible to monitor and recover unwanted objects in underwater ecosystems and can be applied to the recovery of evidence in criminal investigations, all at a reasonable price.
A cool fact: The real-time video provided by the ROV is fast – 1080p at 60 frames per second – allowing it to rival the quality of games on gaming consoles like the PlayStation 4 and Xbox 1.
Marketing of the project: The project is marketable due to its low cost compared to other underwater vehicles.
Members of the team: Dakota Barrios, Humberto Portillo, Sean Sese and Thuan Truong
Glory: The team won the award for Best Computer Engineering Student Project in the 2022 College of Engineering and Computer Science Student Project Competition and Showcase.
Name of the project : automatic golf ball retriever
Project description: A robot detects golf balls in a golf course and collects them using a tracking camera and other sensors to navigate through obstacles.
Why the project is important: This opens up the possibility of saving energy, time and resources by having a robot that can operate 24/7 on a golf course with zero emissions and better longevity than any other options currently available. .
A cool fact: The robot has a ridiculous mode just like the famous mode on Tesla cars; it can go very fast for a small robot car, even with a heavy machine on its back.
Marketing of the project: It's reliable, low-maintenance, offers 24/7 battery life, and is less expensive to operate than competitors.
Members of the team: Ali Alqahtani, Brandon Rupp and Elizabeth Namba