For the 2022 Gasgoo Awards, WeRide's universal L4 self-driving software and hardware platform applied for the top 100 players in the new automotive supply chain in China.
Photo credit: WeRide
Product: L4 Autonomous Driving Universal Software and Hardware Platform
The description
The platform consists of four parts, namely lidar camera system, WeRide ONE solution, fully secure redundancy design, automatic big data platform. It has been adapted to 4 innovative autonomous driving products.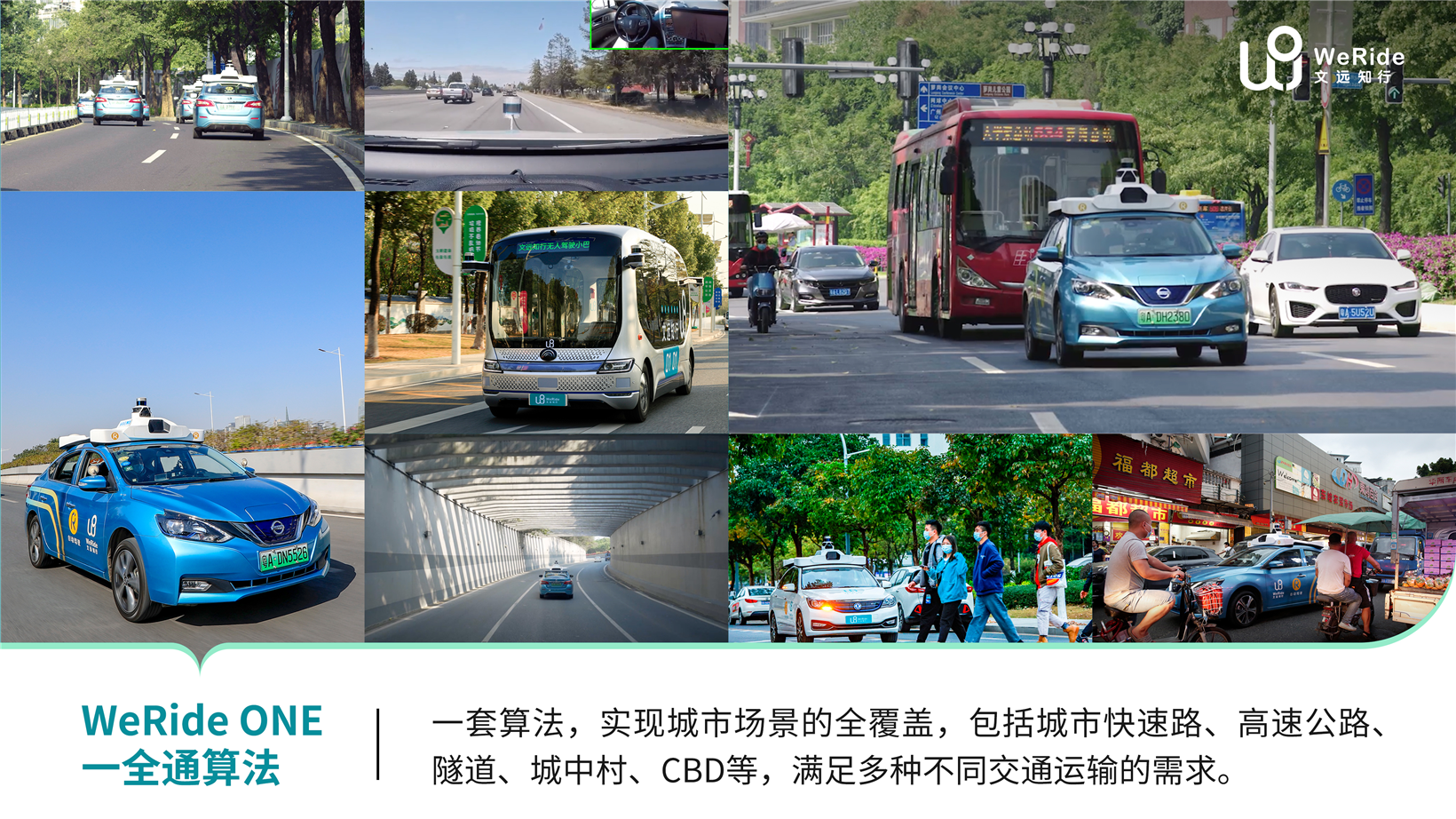 Photo credit: WeRide
1)LCS sensor integration solution: modular, configurable, adaptive.
Photo credit: WeRide
2)WeRide ONE: A universal self-driving solution for complete open city roads.
3)Fully secure redundancy design: The complete AD security solution which covers sensors, compute units, DBW (drive-by-wire) and network connection.
Photo credit: WeRide
4) Automatic Big Data Platform: automatic data collection, processing and deployment
Photo credit: WeRide
5)It has been adapted to 4 innovative self-driving products:
The platform offers a full suite of products including Robotaxi, Mini Robobus, Robovan, and Robo Street Sweeper to provide multiple services including online carpooling, on-demand transportation, city logistics, and smart environmental services.
Technology
WeRide ONE
WeRide has developed WeRide ONE, a universal self-driving solution that supports self-driving in different scenarios and weather conditions on open urban roads, including CBDs, highways, urban villages, tunnels, snowy and rainy weather conditions. It is independent of the underlying hardware configuration or ODDs (Operational Design Domains). Such a general solution provides a much higher level of scalability when deploying to large areas. WeRide ONE has been extensively verified in China and the United States. WeRide's autonomous mileage has reached over 11,000,000 kilometers (as of May 2022).
WeRide 4.0 Sensor Suite
Thanks to highly integrated sensors, WeRide Sensor Suite 4.0
achieves a significant reduction in size compared to its predecessor. The product is one-sixth the size of the last generation and occupies less than 0.4 square meters of roof area, allowing passengers to take advantage of the vehicle's sunroof. Suite 4.0 has a net weight of 13 kilograms, only 20% of the weight of the previous model and is the lightest sensor suite in the industry.
4 innovative autonomous driving products
WeRide Mini Robobus
China's first fully driverless Mini Robobus created for public road operation; Jointly developed by WeRide and Yutong Group; Specially designed model without steering wheel, accelerator pedal or brake pedal; Winner of the Red Dot Design Award 2021; Speed ​​limitation up to 40 km/h, more than 200 km per charge
WeRide Robotaxi
Equipped with WeRide's complete software and hardware solutions; Provide a safe and stable autonomous driving experience on open city roads, highways, tunnels and even in urban villages, where traffic rules barely apply in their congested streets; Speed ​​limit up to 115km/h
WeRide Robovan
Based on battery electric vehicle model with fully redundant vehicle platform; Authorized by WeRide's comprehensive software and hardware AD solutions; Advance the design of purpose-built models for mass production on custom assembly lines; Enable faster and even more convenient delivery services
WeRide Robo Street Sweeper
Robo Street Sweeper is created for city-level environmental services under a strategic collaboration between WeRide and Yutong Group. The first of its kind in the sweeper industry, the Robo Street Sweeper features a cockpit-less design with no steering wheel, throttle or brake pedals. This electric vehicle features a fully redundant chassis and is powered by WeRide's leading L4 autonomous driving solution, enabling safe, fully driverless and available all-day operations. In autonomous mode, the fleet is able to perform full environmental services, such as sweeping, watering and disinfection spraying.
Perspective
The driverless solution makes mobility and transport safer, more affordable and accessible. It plays an important role in building the future of smart cities.